About Dr. Williams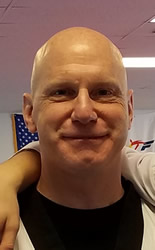 Dr. Williams graduated from the University of New England College of Osteopathic Medicine in 1997 as a Doctor of Osteopathy (D.O.). After graduating he worked for 7 years as a physician in the US Army in family medicine, urgent care, and combat medicine. Since 2006, Dr. Williams has been in private practice in Spokane Valley, Washington treating chronic pain patients with Osteopathic Manipulative Treatment (OMT). He is board certified in OMT and is a pain management specialist in Washington state.
Dr. Williams has been treating patients for work related injuries (workers compensation) for Washington Labor & Industries (L&I - LNI) since 2006. Osteopathic manipulation is an excellent choice for treating workers compensation injuries.
Dr. Williams accepts patients for car injuries (auto accidents). OMT is also well suited for the treatment of car injuries.
He also accepts most health insurance plans including Medicare.
Serving the greater Spokane, Post Falls and Coeur d'Alene (CDA) area.